Leaving on a bus... don't know when I'll get back again...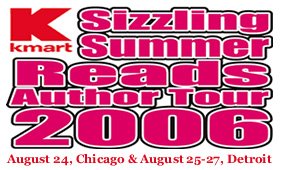 Only a Duke Will Do
comes out next week, and tomorrow I'm leaving on the Levy
bus tour
to promote it.
Never been on a bus tour. Don't know what one is like. But when my publisher broached the possibility of my going, they said that some authors refuse to go because, get this, they don't like traveling on the bus.
Hmm. I suppose my publisher was referring to authors who are a wee bit higher on the totem pole than I (private planes, anyone?).
Seriously, I had to stifle my laughter. I spent way too much of my youth traveling on Greyhounds.
Why would I turn my nose up at a bus? Especially since I'm going with other authors. For me that sounds like PARTEEE!! And I'm always up for a party.
So what if it's a bus? It'll be a nice one, right?
RIGHT??
So if you happen to live in
Detroit
or
Chicago
, come make my supreme sacrifice worth it. Or just come to laugh as I eat my words while I drag my sorry butt off the bus for the umpteenth time, muttering, "I am getting too damned old and fat for this."
The Where:
The Who:
more info